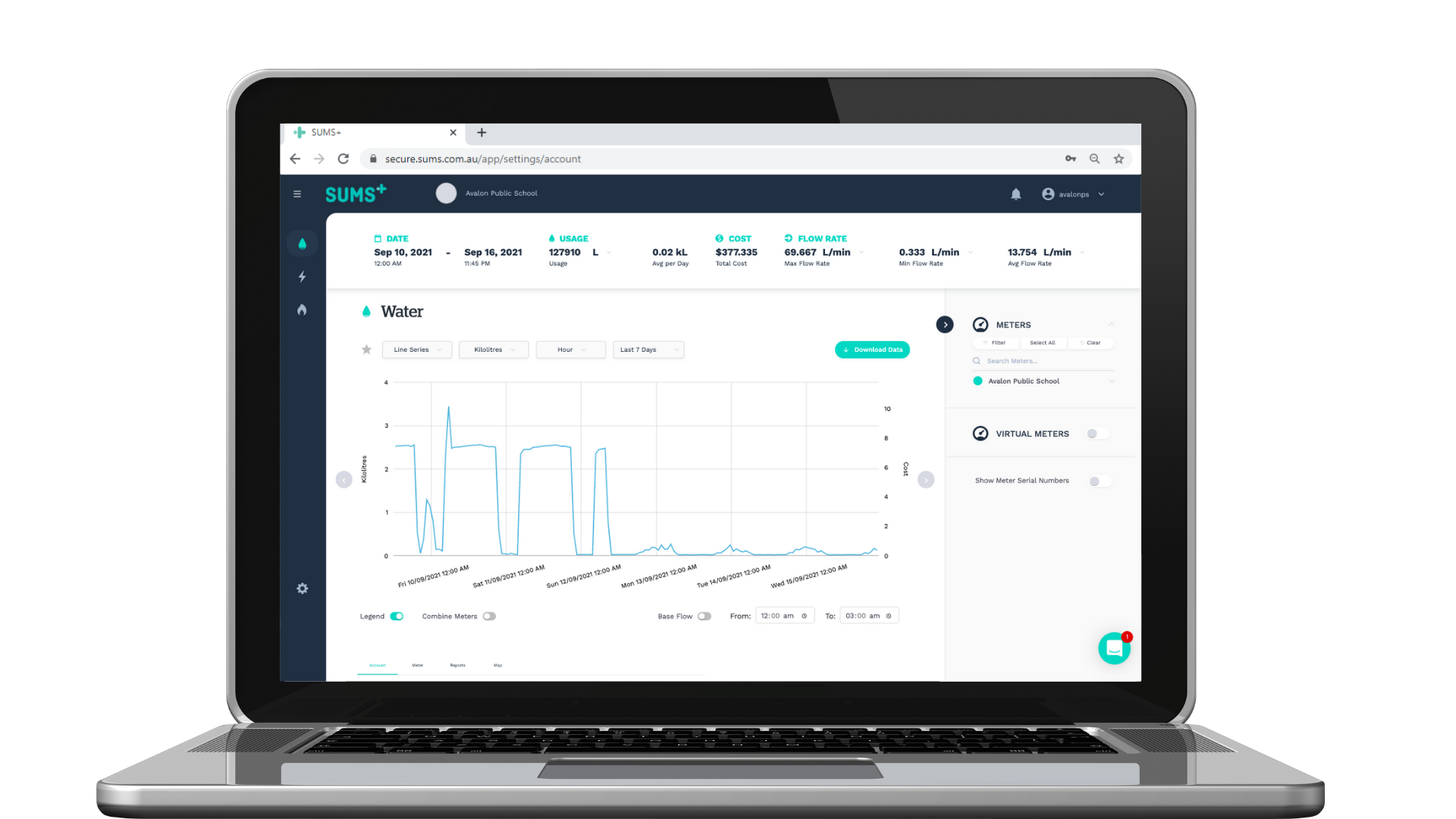 SUMS+ Portal
Holistic view of asset performance – Bringing together all utility meters under a single sign on enables Asset or Sustainability Managers to benchmark and track the performance of all property assets.
Customised alerts via email and SMS – Early notification of unusual consumption patterns, through the careful setting of alerts in the SUMS portal, puts councils in a proactive position to respond to potential problems before they become unexpected cost blowouts.
Delegate control with unlimited user access – The hierarchical design of SUMS user profiles allows for restricted access privileges to data and functionality, so asset managers and contractors only have access to the data they need.