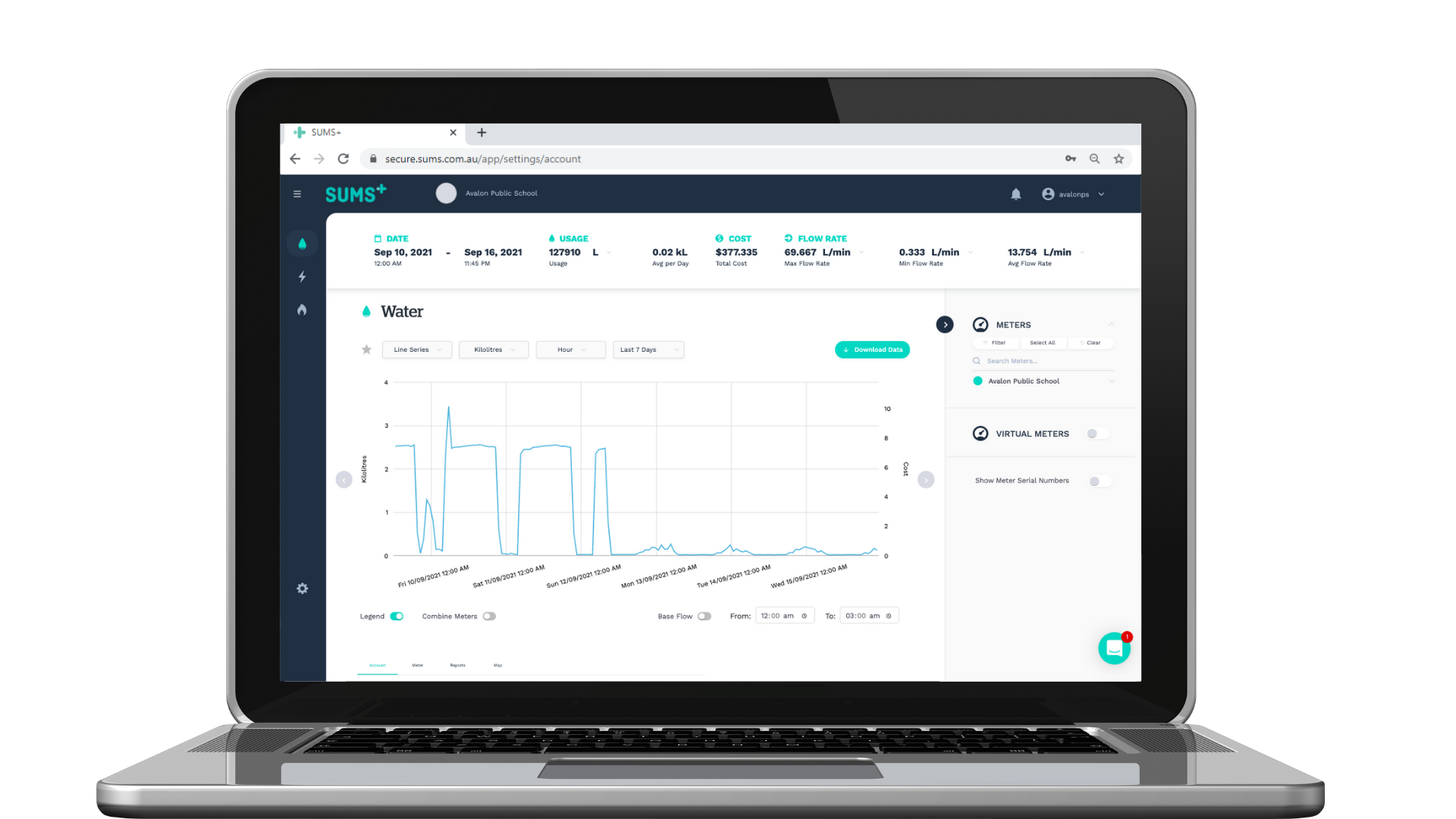 SUMS+ Portal
Customisable alerts sent via email or SMS – Be alerted to problems large and small quickly, before the utilities budget is blown —whether it is a toilet left running, a storage heater on the wrong timer schedule, or a major underground leak resulting from a recent construction project or tree root damage.
User access – The SUMS portal is so simple and intuitive, it can be used as a teaching tool in the classroom. Students can see the direct impact of their behaviours on water and energy for an authentic learning experience.
Near real time interval data, visualised – By learning to understand unique baseline usage patterns and identify unusual events, schools improve sustainability practices and reduce costs without having to wait 3 months for the utility bill to arrive.