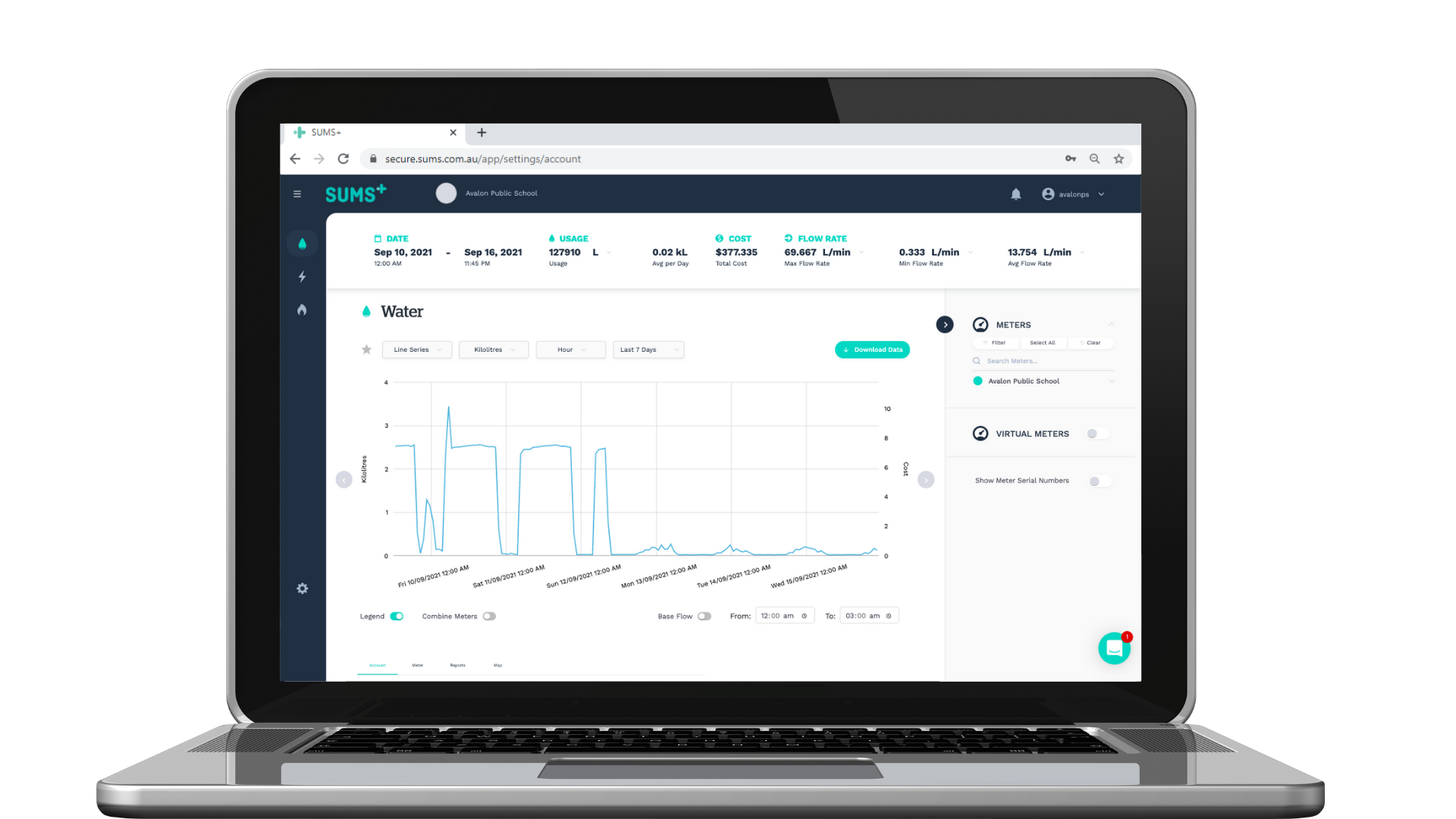 SUMS+ Portal
Customisable alerts sent via email or SMS – Through the careful setting of threshold and usage alerts, be notified of anomalies before they become maintenances headaches, whether it is water leaks in the irrigation system or high energy consumption by the car park exhaust fan.
Data visualisation and analysis tools – Using charts and tools to recognise patterns in usage, calculate base flow and identify when max demand occurs will allow building managers to better understand the complex infrastructure and find unexpected cost savings by improving normal usage and reducing wear on common property.
Integrated online platform – See water, electricity and gas data in one place to better understand the interdependence of utilities—such as how reduced water consumption will lead to reduced electricity costs because less water needs to be pumped throughout the building—and realise exponential cost and resource savings.