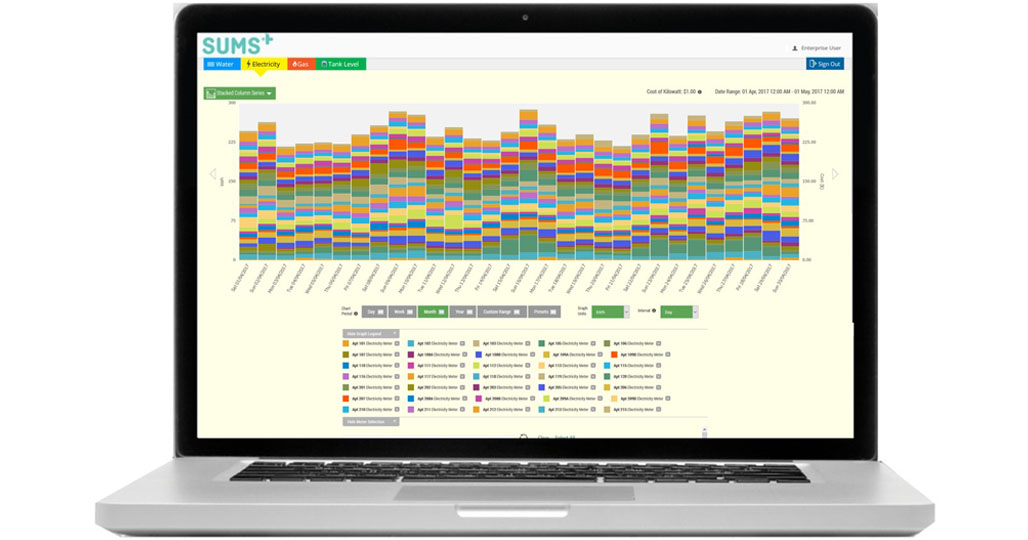 SUMS Portal
White labelling the SUMS portal – Subscribing to a white label version of the SUMS portal—customised to reflect unique business branding and identity—delivers all the power and value of the utilities management portal to customers without having to embark on a large internal IT project with hefty development and support costs.
Interfacing with internal systems – Once the utility data is stored in the SUMS portal it can be forwarded via FTP or email to other back-end systems, such as billing or network operations software.
Unlimited, customisable alerts – Receive early notification of unusual patterns or system usage with alerts delivered via email or SMS, so problems can be detected and addressed before becoming customer or operational issues.