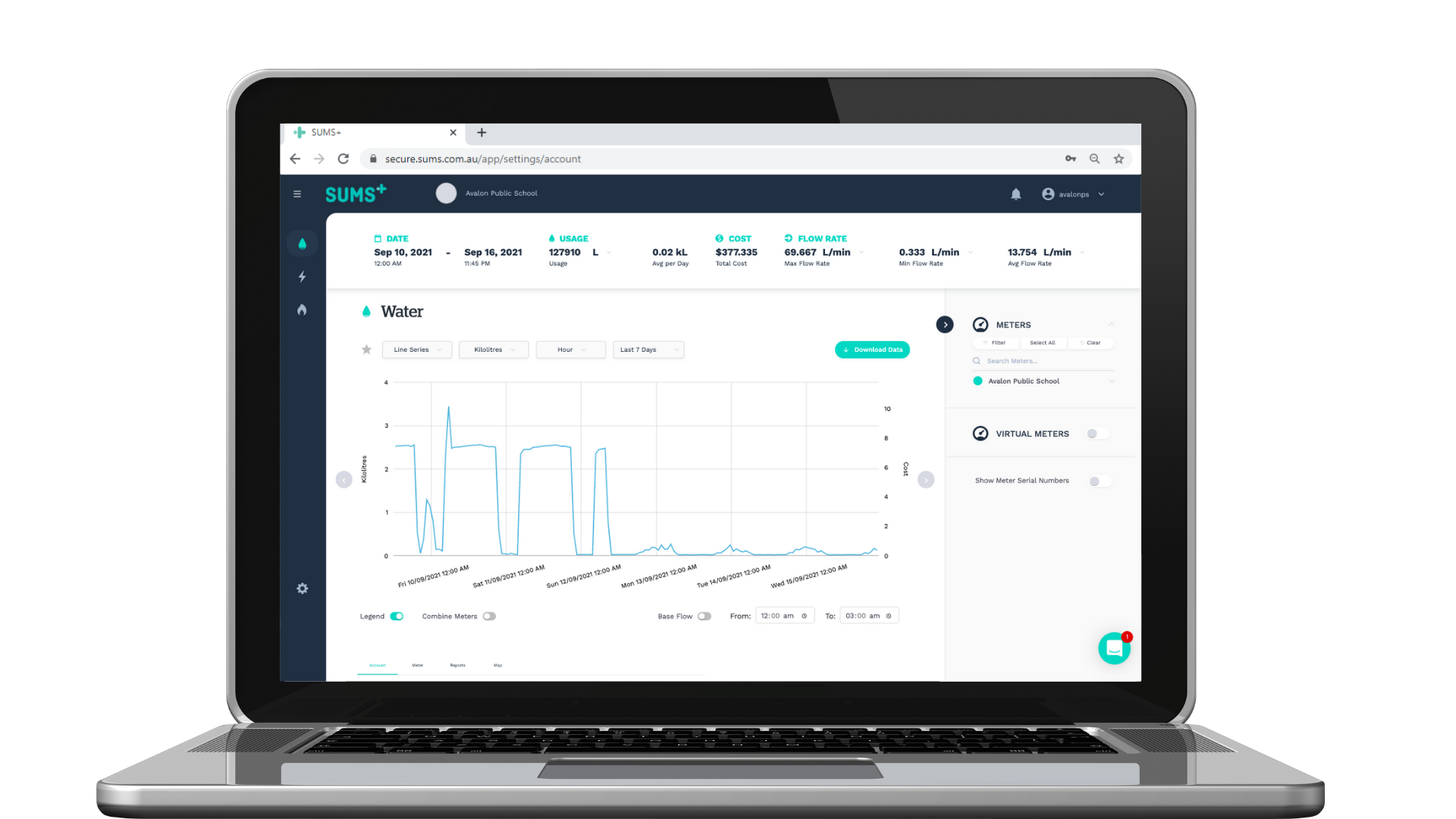 SUMS+ Portal
Timely data – Delivers water, gas and electricity time of use data in 15 minute intervals, 24 hours a day.
Interfacing with internal systems – Once the utility data is stored in the SUMS portal it can be forwarded via FTP or email to other back-end systems, such as billing or network operations software.
Unlimited, customisable alerts – Receive early notification of unusual patterns or system usage with alerts delivered via email or SMS, so problems can be detected and addressed before becoming customer or operational issues.
Analytics Reports – Access a variety of reports on a monthly or quarterly basis.