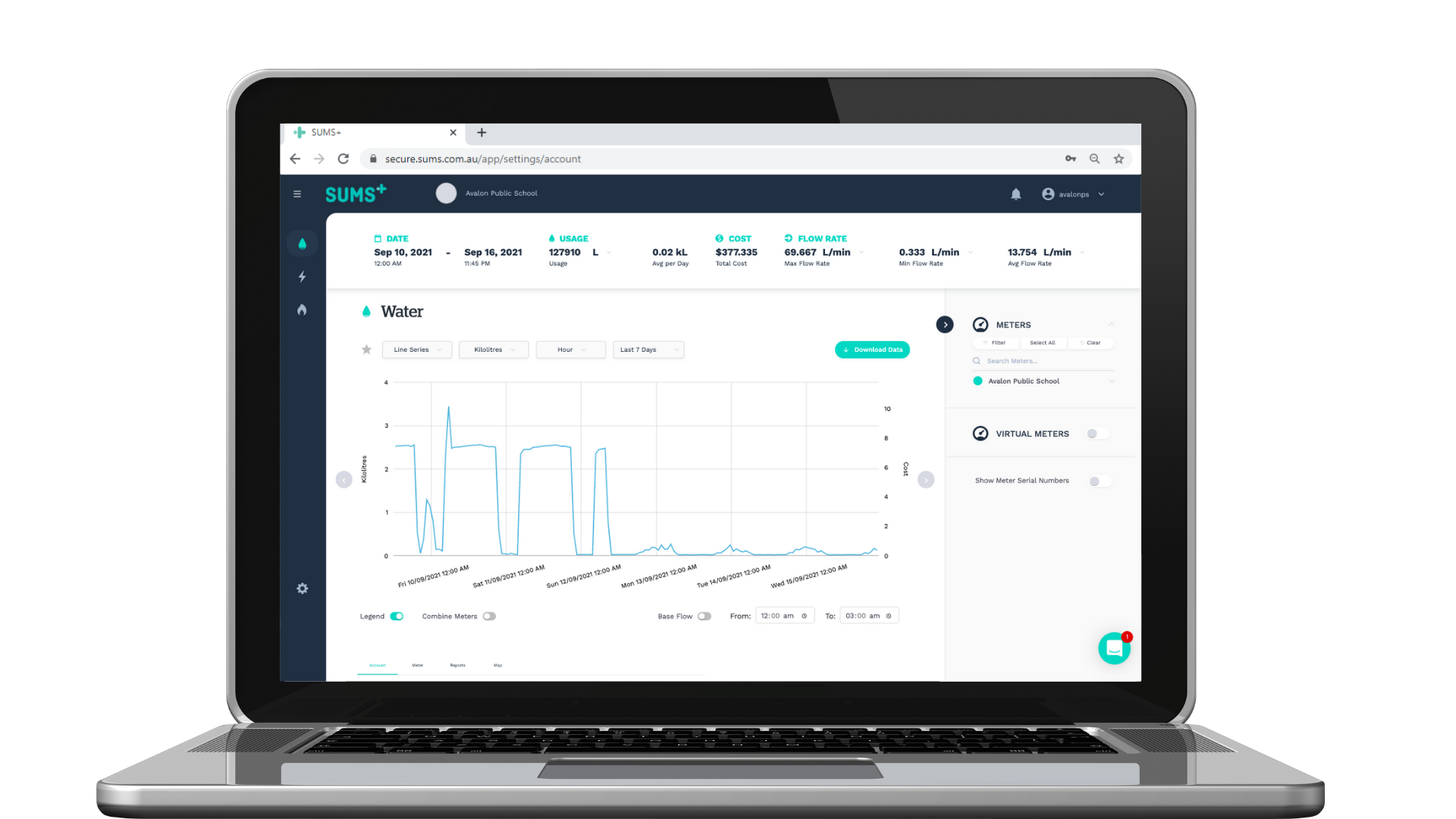 SUMS+ Portal
Online access to real time data – Login anytime, anywhere from any device to view real time usage data, making it easier and more efficient to manage remote assets by avoiding costly and time consuming manual inspections and deploy manpower where it is needed most.
Customisable alerts sent via email or SMS – Be alerted to abnormal usage events—whether it is a leak, unnecessary pumping, or other equipment running improperly–so maintenance can be prioritised and issues can be resolved before becoming bigger problems that threaten productivity.
Data visualisation and analysis tools – Visualise usage data with charts and use tools that calculate base flow and max demand to better understand usage patterns so decisions can be made that ultimately reduce usage and save costs.