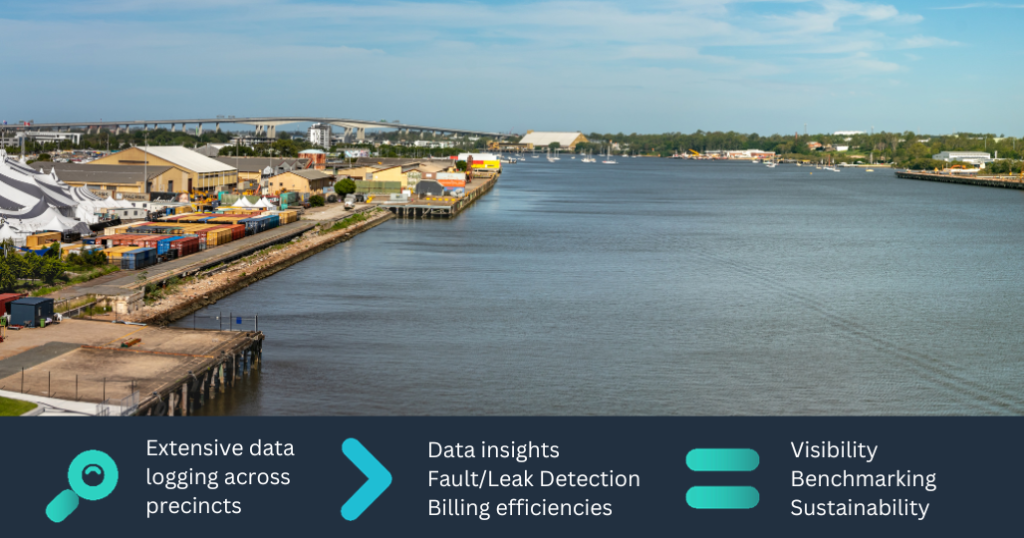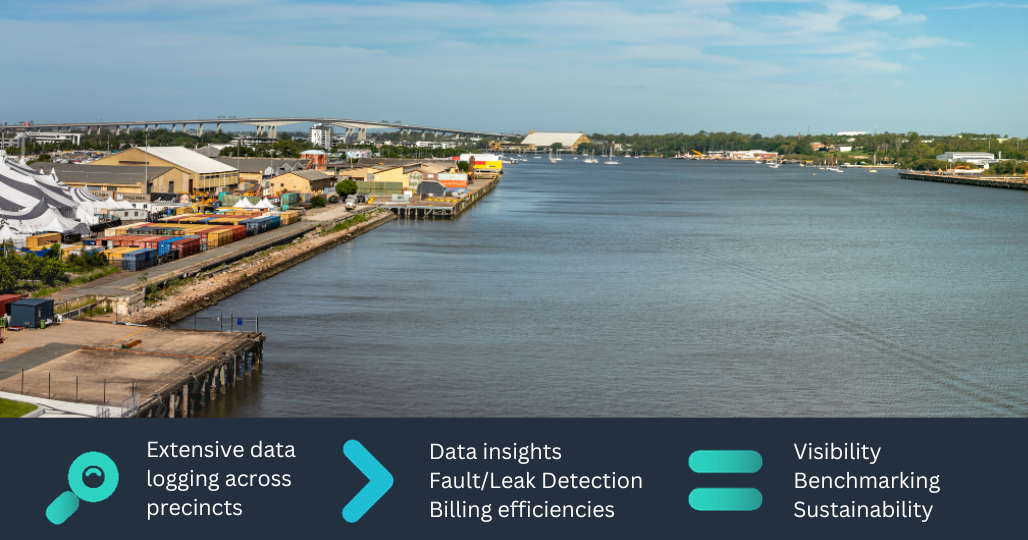 Pictured: Port of Brisbane, Queensland
The Port of Brisbane comprises over 70 businesses across five precincts involving a mix of industrial, transport operations, marine infrastructure, and retail/commercial tenants.
In 2020, the Port entrusted SUMS 4G smart meter solution, a system that required limited infrastructure to deploy and support. SUMS local presence, Australian-made data logging systems, and tried and tested experience in South East Queensland continue to strengthen our collaboration.
The Port of Brisbane is investing in infrastructure for the future, with a commitment to sustainability that is good for the planet, its people, prosperity, and partnerships. We proudly support the Port's vision and continue to evolve and expand our service capabilities to enhance the Port's capabilities. View client story.

Janelle Lofthus