Your Sustainability Credentials
"This is amazing, as for our science project last term we were looking at energy use in our school and had made some projects with ideas on how to reduce our energy consumption. They wanted to know those types of percentages so I will definitely show my class that screen!"
Classroom Teacher (Year 3)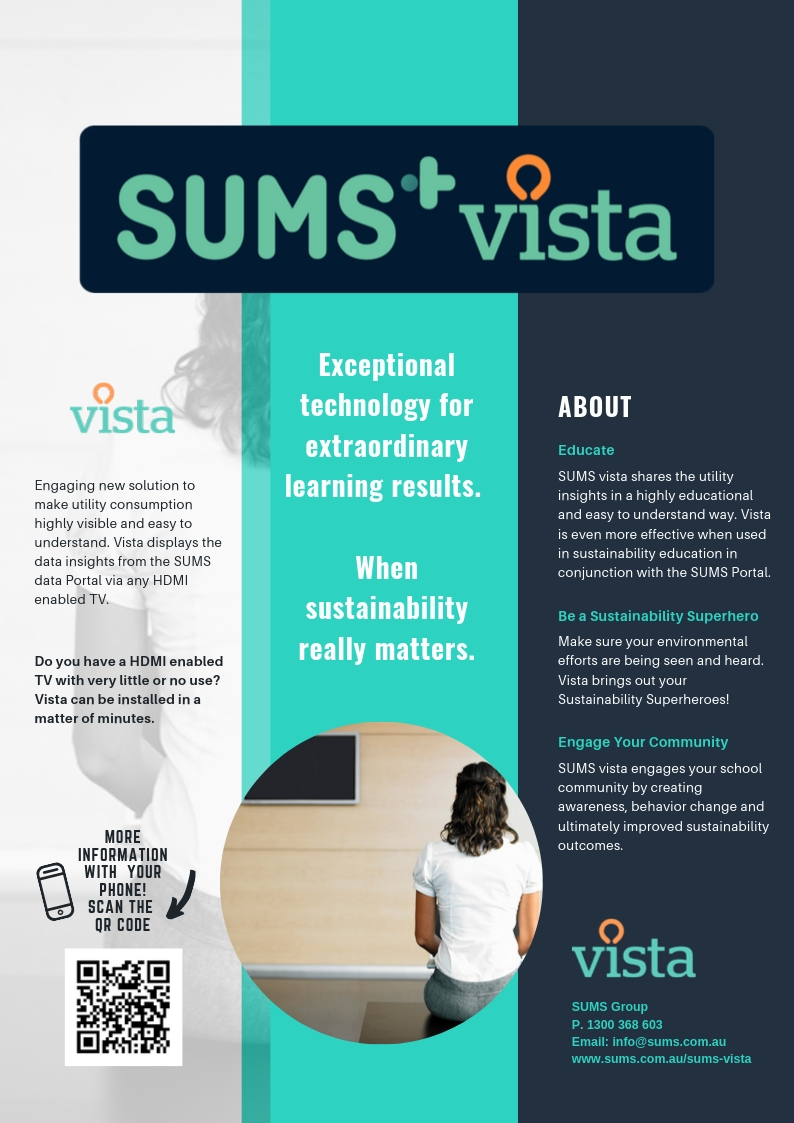 Our clients are increasingly interested in how to engage the whole community in their sustainability efforts. SUMS has been developing a solution to help to bring this information for a wider audience. SUMS Vista displays the utility consumption from SUMS Portal via any screen. SUMS Vista is most commonly placed in public area where information reaches anyone coming in or out of the building. SUMS Vista provides a highly engaging way to make the data of your Smart Utility Management System a topic of discussion in your community.
SUMS Vista shares the utility consumption data in a way that engages. It is the perfect value-adding solution to schools but also to commercial and residential building foyers. It showcases the effort your building is making in order to operate responsibly and efficiently, to save money, water and energy.
Don't hesitate to call P. 1300 368 603 or email info@sums.com.au for more information.
Margrethe Ingemann