Founded in February 2003 SUMS Group was the brain child of Paul Marsh who came to Australia from the UK. Paul's move, from one of the wettest countries on earth to the driest continent, inspired a great passion for water conservation; hence the original company name – Watersave Australia.
Sustainability and resource savings were key drivers for the business from the outset. The initial objective was to reduce potable water use across Australia through the delivery of a range of water management solutions.
In 2016, the company embraced resource savings across ALL utilities (including gas and electricity). This expansion meant that the name 'Watersave' was simply too prescriptive and SUMS Group was formed.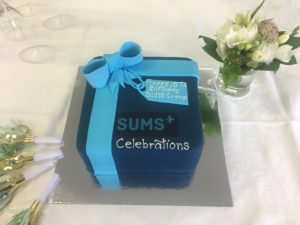 Fast forward to today, and SUMS (the Smart Utility Management Solution) has become a driver of insights, a hardware and software provider, and a reliable source for utilities data, simple analysis and sustainability reporting.
Over 800 Australian organisations utilise the SUMS platform to understand complex utilities information, turning data into real business benefits.
The SUMS portal holds in excess of 400 million data points and every year more than 30,000 logins brings SUMS customers closer to their data.
Paul Marsh says: "Reaching this 15 year milestone is a great achievement, not just for me, but for everyone at SUMS Group. We have a great team of dedicated professionals, and sustainability and resource efficiency continues to be a key driver for our business. "
"We can all do more to use less power, gas and water. It is important to our environment and to our shared future. We would like to take this opportunity to thank our valued customers and business partners for their continued support and commitment. We will now stop for a moment to celebrate our achievements and tomorrow we will continue on our quest for sustainable business and environmental excellence."
Margrethe Ingemann