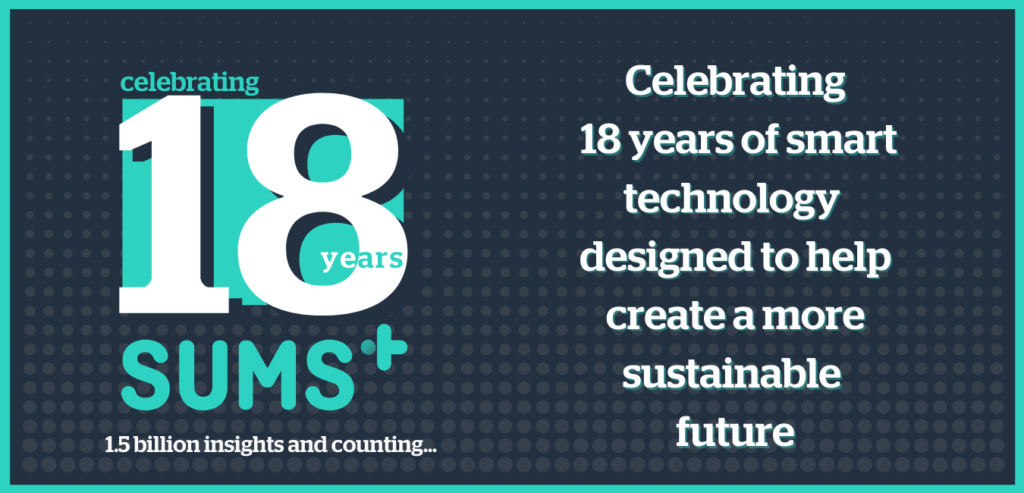 Join us in the celebrations as SUMS turns 18 this year!
It all started in 2003 with a goal to save water across Australia and to build a community of businesses wanting to do good for the country's ongoing water security. We are thrilled to say that today the SUMS community has grown to over 2,000 members across many sectors including education, local government, residential strata, commercial, industrial, retail, transport, healthcare and utilities to name just a few.

Today, SUMS Group monitor over 22,000 metering points across the country and we have ticked over a huge 1.5 billion unique data insights. Our SUMS portal has triggered more than 395,000 alerts, highlighting unusual patterns and boosting water savings through knowledge and behaviour change. It's been hard work, but it's also been a lot of fun!

Over the years, our monitoring capabilities have expanded to include electricity and gas, solar generation and temperature; and we have boosted our reporting and BI analytics to allow you to maximise your use of your SUMS data.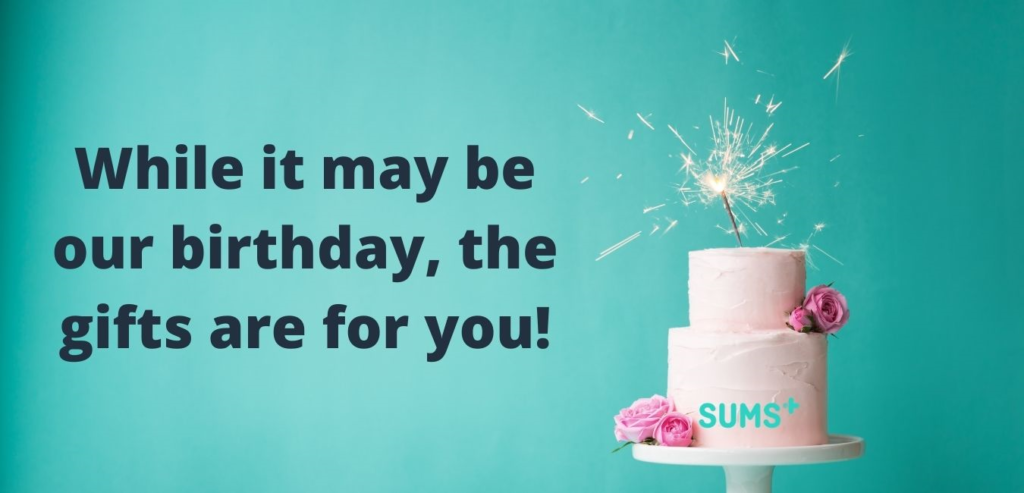 But what's a celebration without a party? While it may be our birthday, the gifts are for you.

We couldn't have done this without you, and that's why, in 2021, we are rolling out the biggest update of the SUMS portal since we opened our doors 18 years ago.

Planned for an early 2021 release, the SUMS portal will see a new engaging user interface that is both designed to be aesthetically pleasing and functional. Most of the current portal functionality has been rethought and structured in an intuitive manner, allowing users to grasp the portal's capabilities much faster. On top of this, we are working hard at completely restructuring our architecture for a smoother and faster experience, and to support the many new and upgraded features in our roadmap.

We thank you for being part of the SUMS community and we have learned together, grown together and there is no doubt that we have done some environmental good.

Let's continue to work together to create positive sustainability stories. And when you have a good story to tell, please do share. We love a good sustainability story!

James Perry