Sports club acts quickly to improve water efficiency using SUMS smart technology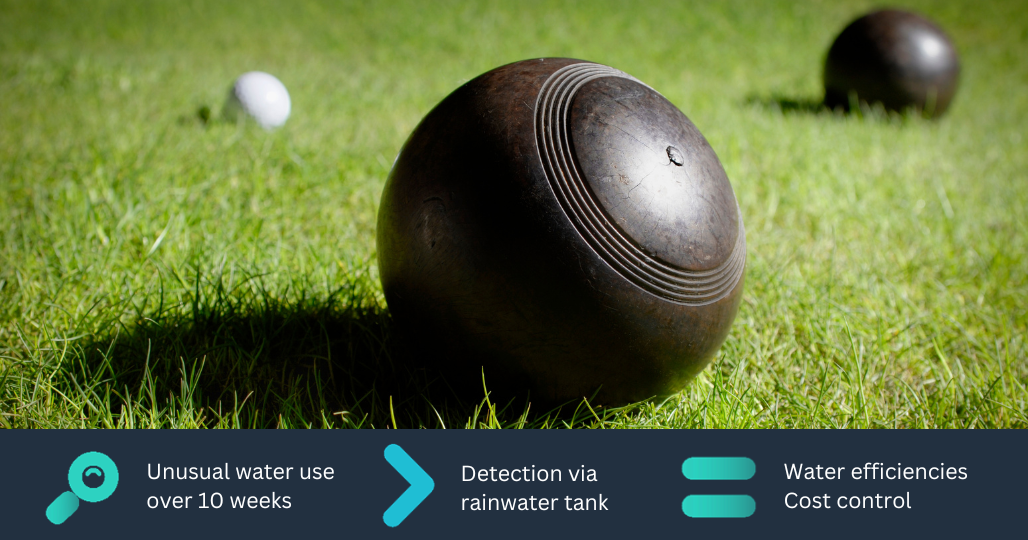 Toombul Bowls Club, Northgate QLD
SUMS Group has installed data loggers on water meters at several sports grounds participating in the Resilient Club Support Program (RCSP), an initiative funded by Brisbane City Council and delivered in partnership with Brisbane Sustainability Agency.
In late 2021, SUMS started capturing water consumption at Toombul Bowls Club to proactively manage its water use and mitigate waste.
Discovery
In review of the Club's meter data through SUMS+ Portal, the RCSP team noticed the base flow over a 10-week period never hit 'zero' usage, indicating a potential water leak onsite. The Club then investigated the grounds and discovered that a tap had been left turned on, filling the rainwater tank that services the patron toilet. The tank overflow was apparent on close inspection.
Outcome
Knowing the source of the issue, the Club turned off the tap, removed the handle from the cartridge stem to avoid a similar event in the future. Through early intervention the Club has successfully avoided a significant increase in water costs. Unnoticed and unattended, the Club's estimated annual water bill would have increased by 154%.
The graph on SUMS+ highlights the elevated water use when the tap was left on and when the baseflow returned to 'normal'.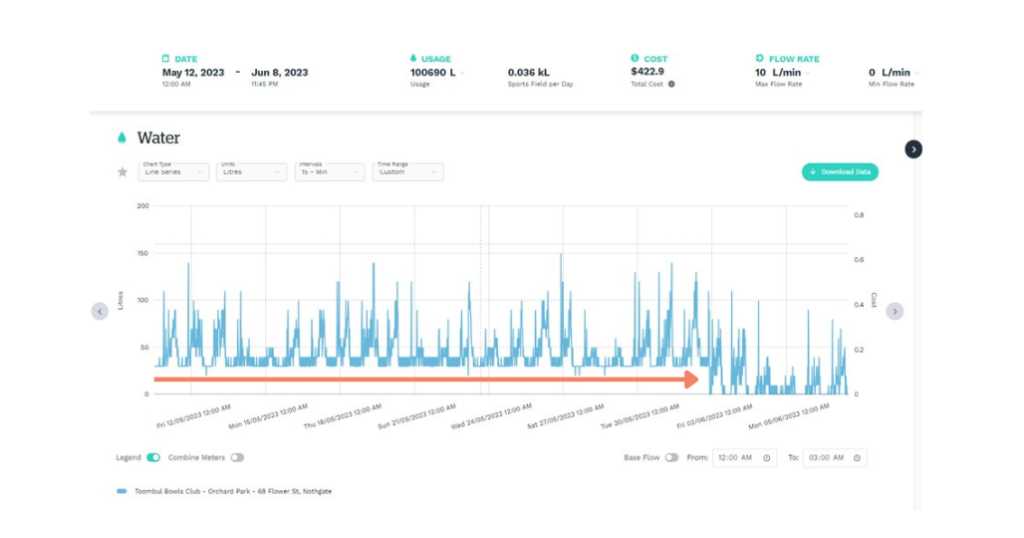 Following the incident, the RCSP team has worked closely with Toombul Bowls Club to set up alerts for unusual consumption patterns, including a flow alert and leak alert managed via SUMS+.
The Resilient Clubs Support Program, delivered in partnership with Brisbane Sustainability Agency, supports organisations using Council leased facilities to optimise their water, energy and waste management. SUMS smart data solutions help the Program's participating sports clubs monitor their water usage, stay alert to possible leaks or operational malfunctions and improve water efficiency.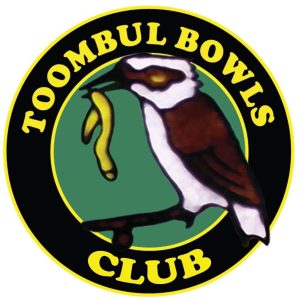 Janelle Lofthus