Federation Square (known locally as Fed Square) is a civic centre and cultural precinct located in Melbourne's Central Business District. Home to major cultural attractions, tourist experiences, world-class events, restaurants, bars and specialty shops, Fed Square has become one of the most visited attractions in Melbourne with close to 10 million visits in 2011-12.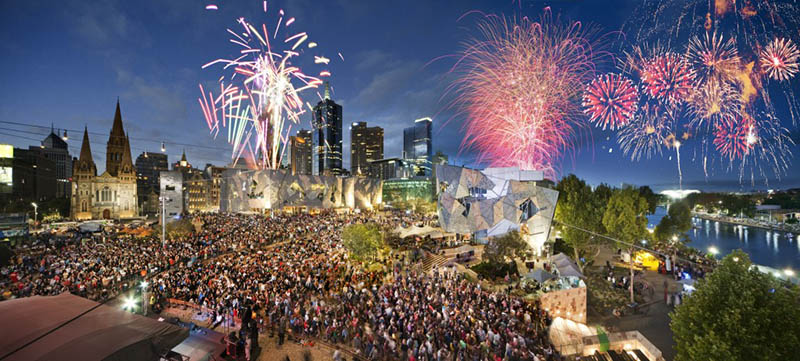 In 2007 Fed Square installed the Watersave SmartMeter System with support from the Victorian Government and City West Water, with the objective of improving water efficiency on site. The result has been an increased understanding of Fed Square's overall water use and a more proactive approach to water management.
Today, the SmartMeter system is utilised daily, delivering accurate water usage information online through a secure website. The operations team has a good understanding of the centre's water use and anomalies are picked up quickly, enabling the team to be proactive and as water efficient as possible.
An example of the SmartMeter System's leak detection ability was highlighted on 6 Sep 2011 when the SmartMeter System's automatic alarm system detected and alerted the operations team to significant unexplained water use of nearly 14,000 litres in a 15 minute period.
Closer inspection revealed a failure with one of the cooling towers resulting in significant excessive water use. Timely notification of the problem meant that the operations team could isolate the issue immediately. Had the water leak gone undetected for a couple of days, water usage could have exceeded 2 million litres, equivalent to $7,356 in excess water charges (at City West Water pricing).
Federation Square installed the Watersave SmartMeter System to monitor water meters to achieve water efficiencies through accurate water usage information.
"One of the real values of the Watersave SmartMeter system is the timeliness of water usage data. Abnormal usage is generally detected within 15-30 minutes enabling us to work proactively to manage our water consumption and water costs."
Mark Bullen, Manager Operations
For more information on the Watersave SmartMeter System contact Smartmeter@watersave.com.au
admin