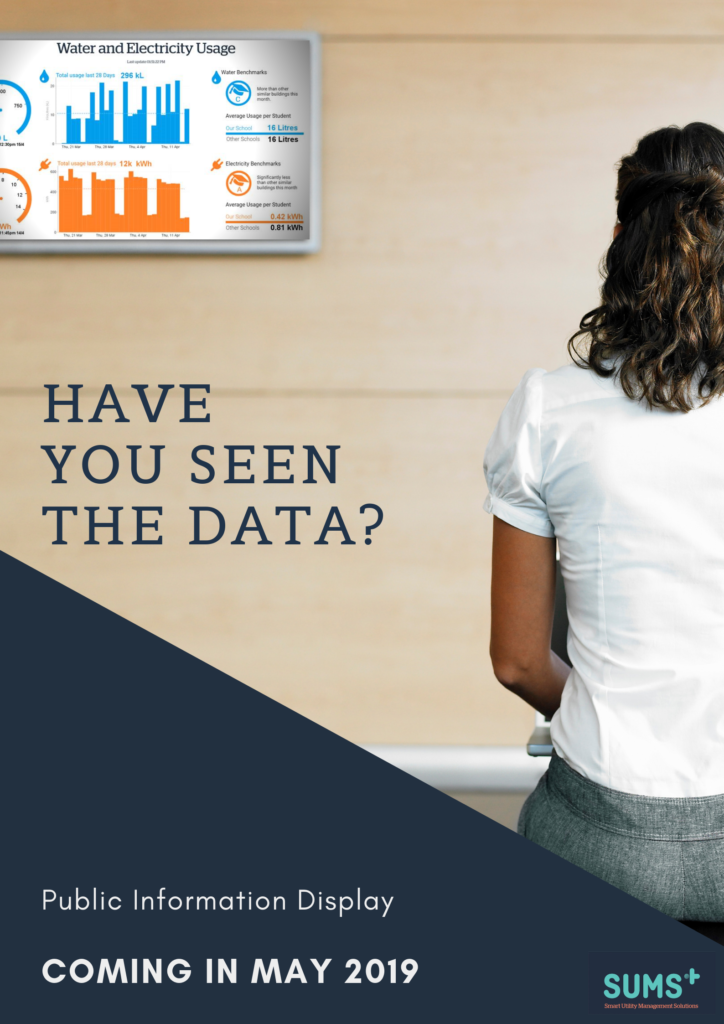 New from SUMS
SUMS Analutics (the Public Information Display) is a NEW highly engaging way to make the data of your Smart Utility Management System a topic of discussion in your community. 
Our clients are increasingly interested in how to engage the whole community in sustainability efforts and we have been developing the solution for providing this essential information for everyone to see.
The solution will show the utility usage from SUMS Portal via any HDMI display. Screens are most commonly placed in a public foyer or hallway where the information reaches anyone coming in or out of the building.
SUMS Analytics shares the data in a way that engages and excites building visitors. It is the perfect value adding solution to schools, commercial and residential building foyers. It showcases the effort your building is making to operate responsibly and efficiently, to save money, water and energy.

Product launch coming soon.
Please contact paulm@sums.com.au for more information.
Margrethe Ingemann